Attention! This job posting is 30 days old and might be already filled.
Renewable Energy Land Agent
| | |
| --- | --- |
| Location | Anywhere, MI |
| Date Posted | Jan 16, 2023 |
| Category | Landman |
| Job Type | Contractor |
| Requires Travel | Yes |
Description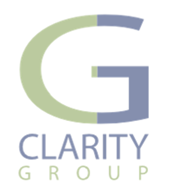 Clarity Group, LLC is looking for Renewable Energy Land Agents in the State of Michigan. A Land Agent is responsible the field activities and landowner relations, negotiations, land acquisitions and claims settlements. Additionally, they serve as a go-between First Land Services and landowners.
RESPONSIBILITIES:
- Understands and/or determines land ownership information through review of provided data, deed, plat book, and tax roll research.
- Meets and educates landowners on project specifics.
- Negotiates and executes options, leases and/or easement agreements.
- Coordinates and executes on right of way strategy with minimal oversight from FLS.
- May maintain landowner relationships through post-construction process.
- Maintains a working knowledge of the scope of work and the client driven goals and milestones.
- Maintains a working knowledge of the industry and latest energy practices.
- Demonstrates ability to communicate and educate landowners about the industry, client, and development process.
- Research parcel ownership and contact information for landowners as needed.
- Ensures agreements are executed with 100% accuracy including all tax forms, payment instruction forms, and supporting documentation (i.e. trust documents) obtained for the client.
- Manage multiple negotiations.
- Keep a detailed log/notes of contact attempts and progress.
- Use online resources to locate contact information.
- Maintain status of notary if possible.
- Perform other related duties as assigned.
Minimum Qualifications Required:
Must be willing to travel weekly to various areas, staying in project areas for multiple weeks at a time. Great communication and observation skills. People person who thrives in an evolving environment and works well independently. Ability to be a self-starter and achieve weekly assignments in time frame allotted. Need to love traveling and spending hours at a time in the car. Must have reliable transportation and proof of vehicle insurance. State Issued Driver's License needed. Five years or more of successful work experience in this or a related field.