Attention! This job posting is 30 days old and might be already filled.
This job posting was marked by employer as filled and is probably no longer available
Right of Way Agents - North Dakota
| | |
| --- | --- |
| Location | North Dakota, MN |
| Date Posted | Jul 13, 2018 |
| Category | Land Manager |
| Job Type | Full-Time |
| Requires Travel | Yes |
Description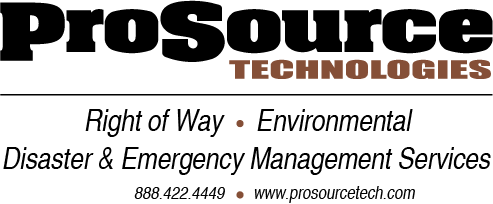 ProSource Technologies in actively recruiting Right of Way Agents for a project with land acquisition in the states of North Dakota, Minnesota and Wisconsin. These agents will work in in a specific state region during the project. This project is a long term project and could last through the end of next year. Prosource Technologies offers an above market benefit and compensation plans, including medical, dental, vision, life, disability, and retirement plans. ProSource matches 10% of every dollar contributed to the 401K. These positions will pay the standard GSA per diem.
Responsibilities include:
•Acquire rights in real property full or partial takings, permanent easements, and long term leases
•Identify potential sites and establish contact with landowners
•Attend preliminary planning and design public meetings to provide acquisition feedback and direction and represent clients
•Study, evaluate and explain project plan and profile drawings and property plats
•Prepare requests for title abstracts to determine the parties of interest
•Request, review and evaluate proper appraisals or comparable sales reports
•Negotiate property leases and purchases with property owners
•Analyze governing body zoning and building codes and complete permit applications
•Review signed agreements prepare for client approval
Requirements:
•Undergraduate degree preferred; (Minimum three (3) years ROW experience. Combination of educations and on the job experience may be considered.)
•Real Estate License in North Dakota, Minnesota or Wisconsin or Broker License and Notary are required (or the ability and willingness to obtain these within the first 4 months of employment)
•Excellent communications, organizational, supervisory, and management skills
•Superior attention to detail, ability to take direction and work with limited supervision
•Ability to work well with others including co-workers, representatives of administrative agencies; property owners and members of the general public
•Excellent written, verbal and presentation skills including listening carefully and the ability to adjust communication style to meet the appropriate audience
•Self directed, time/project management
•Excellent business acumen and decision making skills
•Ability to work independently and in collaborative work environment
•May be required to work remotely for long periods of time
•Microsoft Office proficiency and other computer software
•Dependable transportation, excellent attendance, professional appearance
To apply for this position or other ProSource Technology opportunities, please visit our website:
http://www.prosourcetech.com/careers