View Resume
Only verified employers can see employees contact details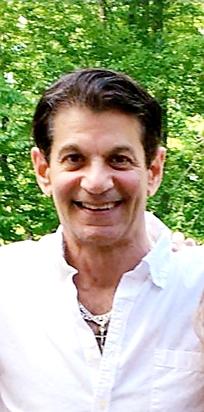 John Proulx
Contract Land and ROW Agent
Microsoft Word, Windows 10, Excel, Access and Power Point, geoAMPs software, ROWDMAP, ArcGIS, online property records, Internet research, and Outlook Express.
| | |
| --- | --- |
| Last Resume Update | July 30, 2019 |
| Degree | Bachelors Degree |
| Experience | 5+ to 7 Years |
| Category | Landman |
| Phone Number | register to see |
| E-mail | register to see |
| Street Address | register to see |
| City | Hooksett |
| State | NH |
Experience
Cornerstone Energy – Manchester, NH
Right of Way Coordinator, January 2019 – July 2019
• Liaison between private landowners and Liberty Utilities 28-mile natural gas pipeline, The Granite Bridge Project.
• Researched and update property ownership.
• Securing access roads, staging areas and pipe yards.
• Acquired survey permissions from landowners.
The NLS Group – Concord, NH
Land and Right of Way Agent, July 2016 – August 2018
• Managed and supervised side trimming project on multiple Kinder Morgan laterals for Operations and Loss Prevention.
• Research and update property ownership records and determine proper easement widths using ROWDMAP.
• Met with Town Mgrs. and Police Departments to explain the side trimming process and KM's Notification procedures to landowners. Coordinated daily police detail in each city.
• Maintained detailed log of landowner and business owner correspondence, provided weekly reports and progress forecasts.
• Provided access for crews and equipment to enter and exit properties through ingress and egress.
• Locate and negotiate staging yards for equipment storage and brush operations. Managed and monitored stump grinding and landscape crews. Safety trained crews.

The NLS Group – Concord, NH
Land and Right of Way Agent, April 2014 – March 2016

• Developed and maintained relationships with landowners, businesses, and local officials.
• Acquired survey permission from private landowners and businesses for the Kinder Morgan Northeast Energy Direct (NED) project.
• Attended FERC mandated Open Houses to present project information to affected landowners and responded to landowner inquiries.
• Maintained detailed and accurate log of landowner correspondence for weekly progress reports using geoAMPs software.
• Supported Project Management in FERC permitting process.
• Monitored civil, environmental, and archaeological survey teams and coordinated schedules with landowners.

Education
NOTRE DAME COLLEGE -- Bachelor of Arts in Psychology, 1999